Howe Sweet It Is To Have Family Like You!
March 2020

Rallying together, big-hearted supporters like YOU are giving tens of thousands of kids and families year-round opportunities to succeed in sport, and in life! You're also inspiring other people and organizations to pitch in and help get the dream of this world-class athletics park across the finish line!
On this National Philanthropy Day, and every day, your Gordie Howe Sports Complex Family celebrates you!
"Teamwork is at the heart of everything we do at Lazer Autobody. We're thrilled to give more kids the chance to play sports and be part of a team!"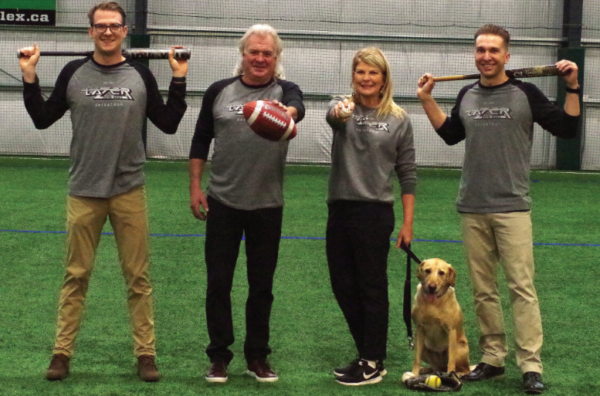 Thank You Lazer Autobody
March 2019

For more than three decades Lazer Autobody has provided reliable, timely and exceptional service to the people of Saskatoon. Their goal has always been to deliver an experience that not only leaves the customer satisfied with their vehicle repairs, but in doing so makes the customer feel valued and appreciated.
It's about providing a "wow factor" every time people trust Lazer Autobody to fix their vehicles. A lot of that has to do with it being a family-owned business, rooted in loyalty, honesty and respect.
Established in 1987, Lazer Autobody has established a positive team and family spirit that extends into the community. The owners have always believed in giving back to the people of Saskatoon. Now in continuing with its community outreach initiatives, Lazer Autobody is stepping up to support the Nutrien Wonderhub.
Nutrien Wonderhub is excited that Lazer Autobody has chosen to support the Outreach Vehicle with a donation of $102,500, as well as lending their painting expertise to our Admissions Desk. Nutrien Wonderhub is so much more than a building and the Outreach Vehicle will bring the joy of learning through play to children in Saskatoon, as well as rural and outlying communities in our province. Outreach programs will include kits like the Rigamajig, that lets kids design and build everything from an airplane to a windmill and Octoplay, colorful large format building tools that allow kids to express their creativity. Programs will enable artistic expression for children through the mobile Create Space which can include all types of creations from coding to art to science experiments.
"We know that the outreach programs that Nutrien Wonderhub is offering will get kids up and active in exploring just how far their curiosity can take them. They are all about helping children think big and dream even bigger. The outreach activities will bring these experiences to children and families all over Saskatchewan," says Jennifer Heroux, owner of Lazer Autobody.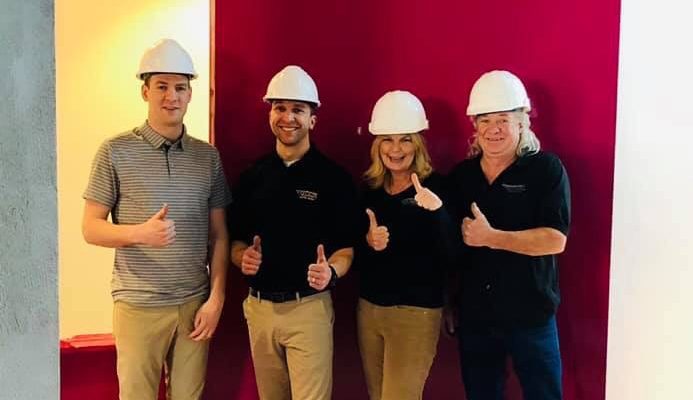 Lazer Autobody is proud to be a part of supporting the children of Saskatchewan to let their dreams soar as they experience programs focused on STEAM (science, technology, engineering, art and math) learning principals. The iconic Mendel building, with its long legacy of enriching the community, is the perfect home for the Nutrien Wonderhub.
"At Lazer Autobody, we are all about innovation and being experts in the services we offer. We're honoured to be a part of fostering this same innovation in the leaders of tomorrow," shares LZR BOB.
As the Kid Approved Capital Campaign nears its completion, Lazer Autobody is excited to see how the community has come together to support Nutrien Wonderhub. Nutrien Wonderhub will be a place of discovery, imagination and exploration. This is where the children of Saskatchewan will show us who they will become. Keep an eye out for the Outreach Vehicle to be a part of the fun!
Thank you Lazer Autobody for your generous donation of $102,500!